OUR HOURS: Tuesday - Friday 11am to 6pm | Saturday 10am to 5pm | Sunday 11am to 4pm | Closed Monday
Login
Log in if you have an account
Dont have an account? Register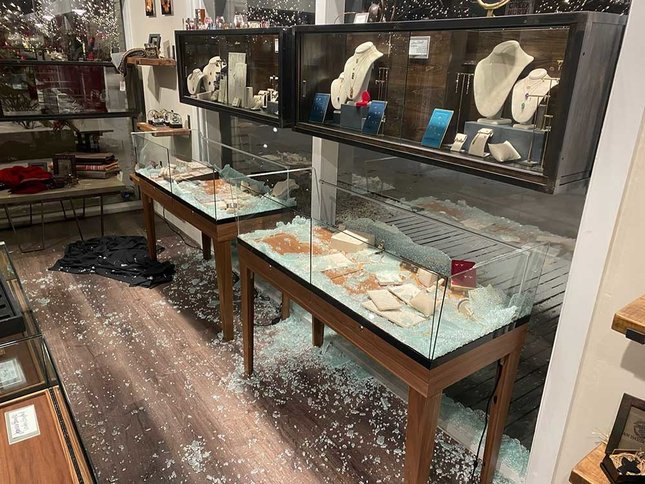 13 Feb 2021
Valentine's Day Break-In
Element 79 was broken into at 2:30 am this Valentine's Day. The front door was smashed, five cases were broken and jewelry was stolen. As you can see, glass was everywhere.
22 Dec 2020
Element 79 in Outfront Magazine
Element 79 Jewelry is featured in Outfront Magazine in the Jewelry Spotlight!
21 Nov 2020
E79's Holiday Style Guide
Welcome to E79's Holiday Jewelry Looks! We're showcasing three of our favorite looks for the season.
02 Nov 2020
E79 Lands on 5280's Shop Local Guide!
Element 79 Jewelry is featured in 5280 Magazine's Shop Local November issue! We have nationally known designers such as Todd Reed, TAP by Todd Pownell, Polly Wales, Pat Flynn, Pamela Zamore and many others to choose from for that special someone in