Login
Log in if you have an account
Dont have an account? Register
About us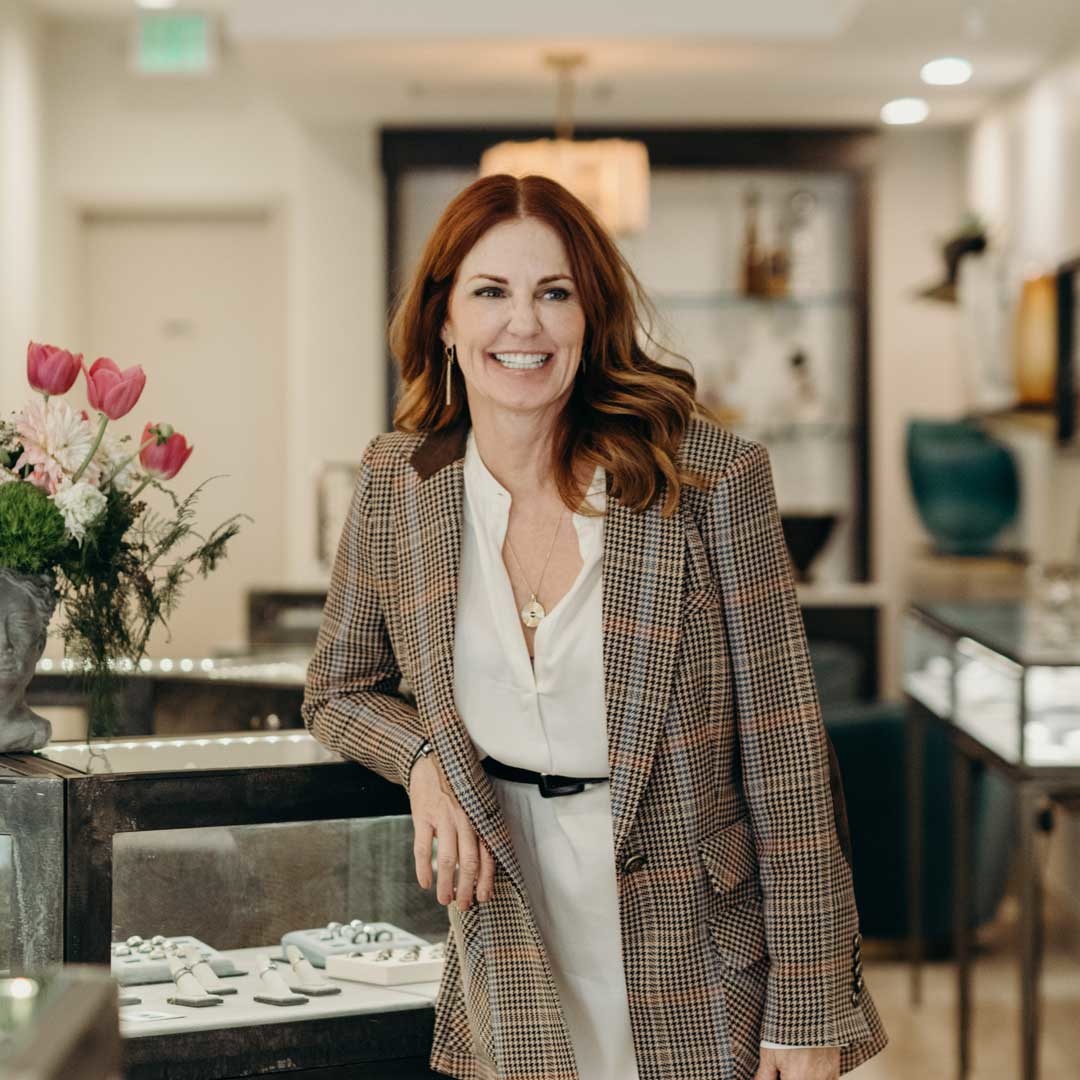 Jewelry with soul.
With a 20-year background as a bench jeweler and custom jewelry designer, Carol Ferguson established Element 79 Contemporary Jewelry in Cherry Creek six years ago with the goal of creating a unique atmosphere in which to shop for collectible, contemporary jewelry. 
Located in the casual yet premier shopping destination of Cherry Creek North, E79 takes its name from the 79th number on the periodic table, gold. It is a fun, relaxed environment where customers can discover personal, hand-fabricated, imaginative jewelry with no intimidation and no pressure. Customers can learn about the designers and the unique aesthetic each brings to the art of personal adornment. "Handmade jewelry is special because it allows the wearer to feel the connection to the maker. It's jewelry with soul," says Carol. 
With a full schedule this year of designer trunk shows both in-store and online, E79 is bringing the most current and original designers on the fine contemporary jewelry scene to Denver. We also have Denver's finest bridal salon with a full-time specialist to guide you through the process of picking out your perfect wedding ring.
Named the Editors Choice for Jewelry and the Face of Contemporary Jewelry by 5280 magazine four years running, E79's stylish jewelry lines are for every man and woman, regardless of style and influence.
The E79 Team
---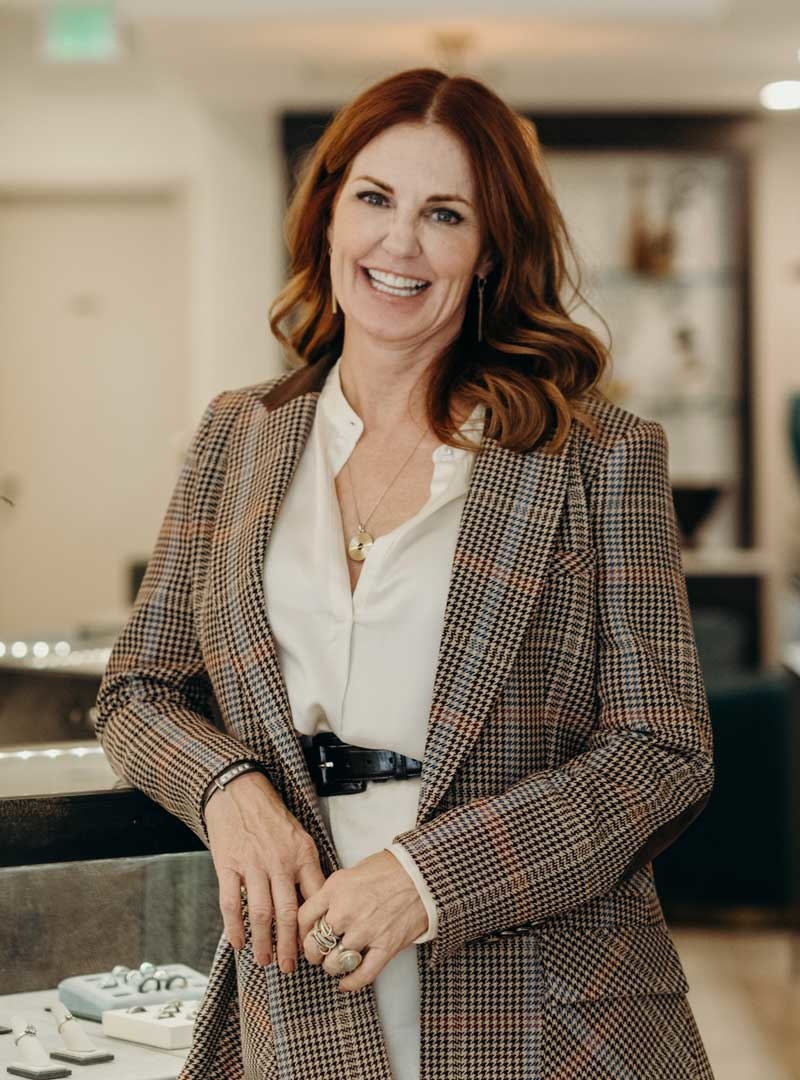 CAROL FERGUSON
The Ringleader/Owner
Meet E79's one-and-only owner­­­­, Carol! Many of you know Carol from her enthusiastic presence at E79, but to us she is more than that – she is our fearless leader, our ring-leader and our queen bee!
With a 20-year background as a bench jeweler and custom jewelry designer, Carol opened E79 when she saw that Denver was missing a well-curated, contemporary designer jewelry store. She wanted to create an environment that was comfortable and inviting for her customers to explore and learn about the ancient and beautiful art of jewelry making. She also recognized that jewelry marks important life events and creates special memories for those who wear it.
As if envisioning E79 weren't enough, Carol directs the store with poise and confidence. She deftly steers the ship, artistically curates the eclectic jewelry collections, excitedly shows customers our unique jewelry pieces and even has time to work on your special pieces that need repair, resizing or repurposing. Oh and one more thing – she also designs and fabricates two of her own jewelry collections shown exclusively in-store and online! Side note: now you can see why she has a gold and silver cuff in her Fusion line called the Wonder Woman Cuff!
Carol's favorite part about owning E79 is being a part of the connection you feel with the maker when you're wearing hand-crafted jewelry. Artisan jewelry has a long and ancient history in becoming a talisman for your special memories…jewelry with soul.
---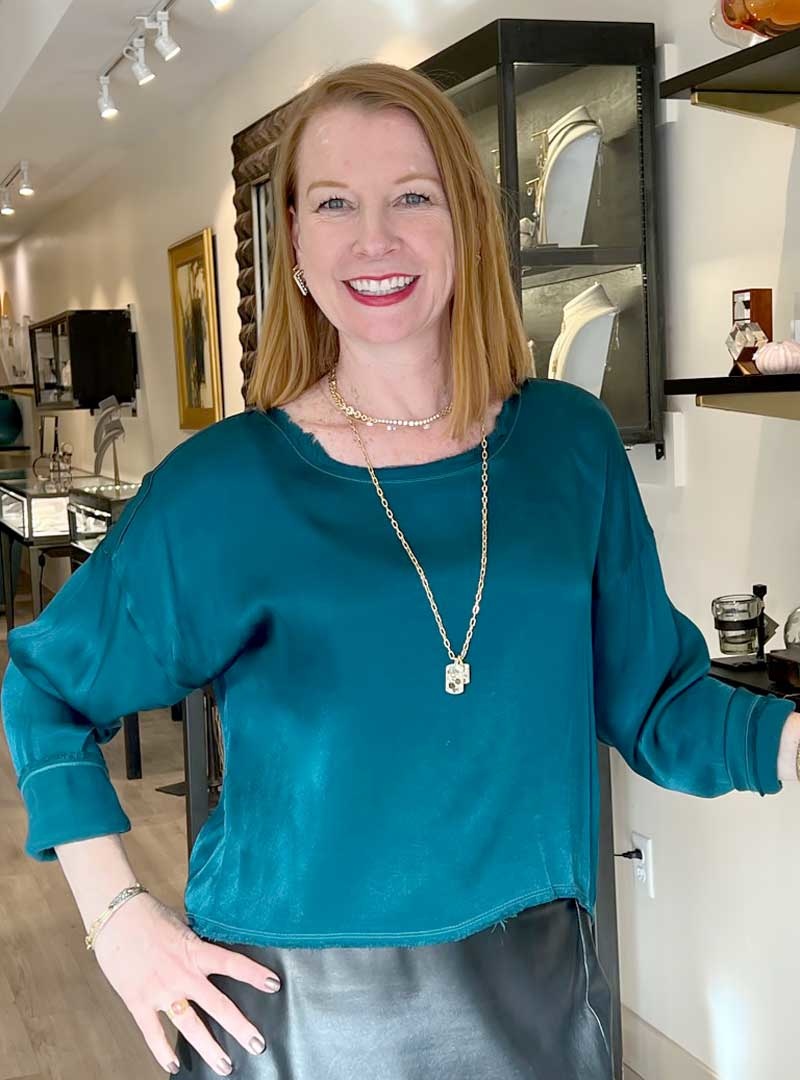 CHRISTINE MULCAHY
Marketing Director + Assistant Manager
Say hello to Christine, another integral part of E79's small but mighty team!
Known around here as the Chief Inspiration Officer, Christine comes to Element 79 with a 15-year background in marketing and graphic design. You've definitely seen her work; she created the E79 logo and works hard to keep the brand on message throughout our print ads, email campaigns, website, photography and social media. She frequently brainstorms ways to show you how amazing our artisan jewelry is through trunk shows and virtual events. You can also find her working in the store a most days of the week.
With an enthusiastic love of jewelry that started at a young age (she was also a former customer!), Christine's favorite part about working at E79 is combining her two passions – beautiful jewelry and vibrant graphics.
---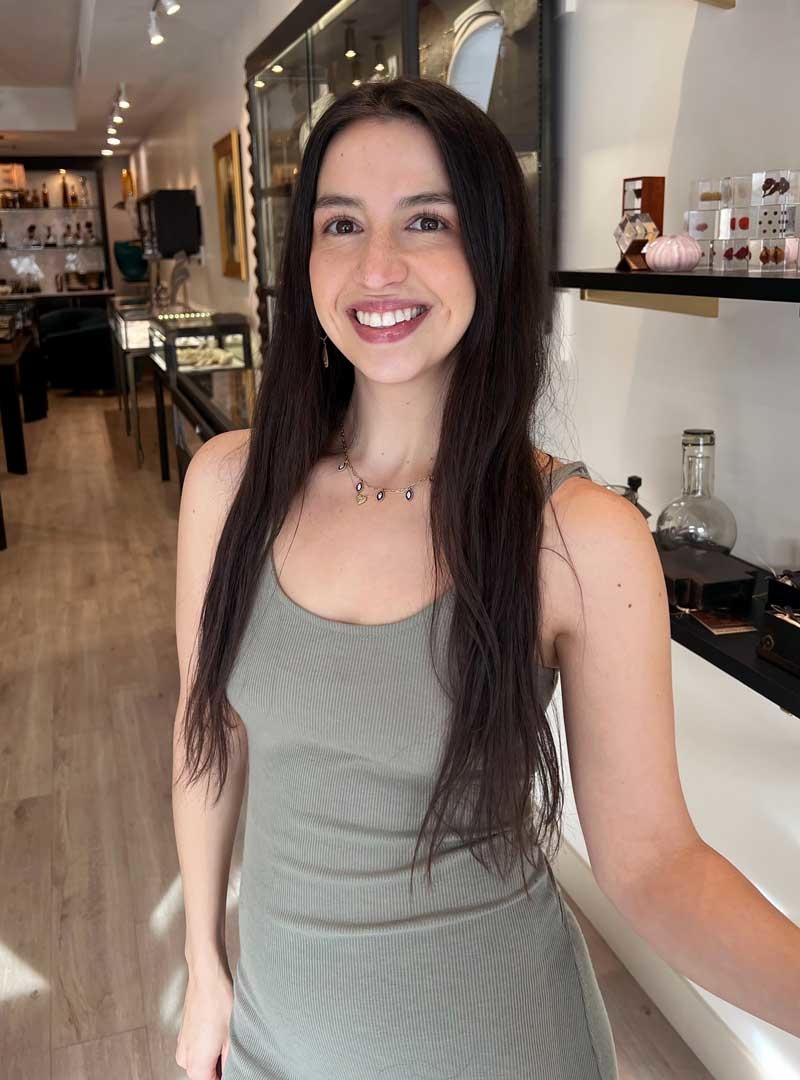 ANASTACIA JUAREZ
Sales Associate + Social Media Guru
Meet Anastacia, known around here as The Minimalist. Anastacia joined Element 79 over the summer of 2022. With 10 years of jewelry and metalworking experience, she appreciates the intricacies of our designers. She has an eye for merchandising and creates an elevated visual experience in the store. This allows you to see all the unique qualities of each collection.

Anastacia stays up-to-date on all the latest trends, bringing a fresh perspective to our social media. She's the one behind our reels, often becoming our model in the process. Make sure to give her a shout out!

Anastacia's favorite part of working at E79 is being surrounded by high level craftsmanship and sharing her excitement with everyone who walks in the door.
---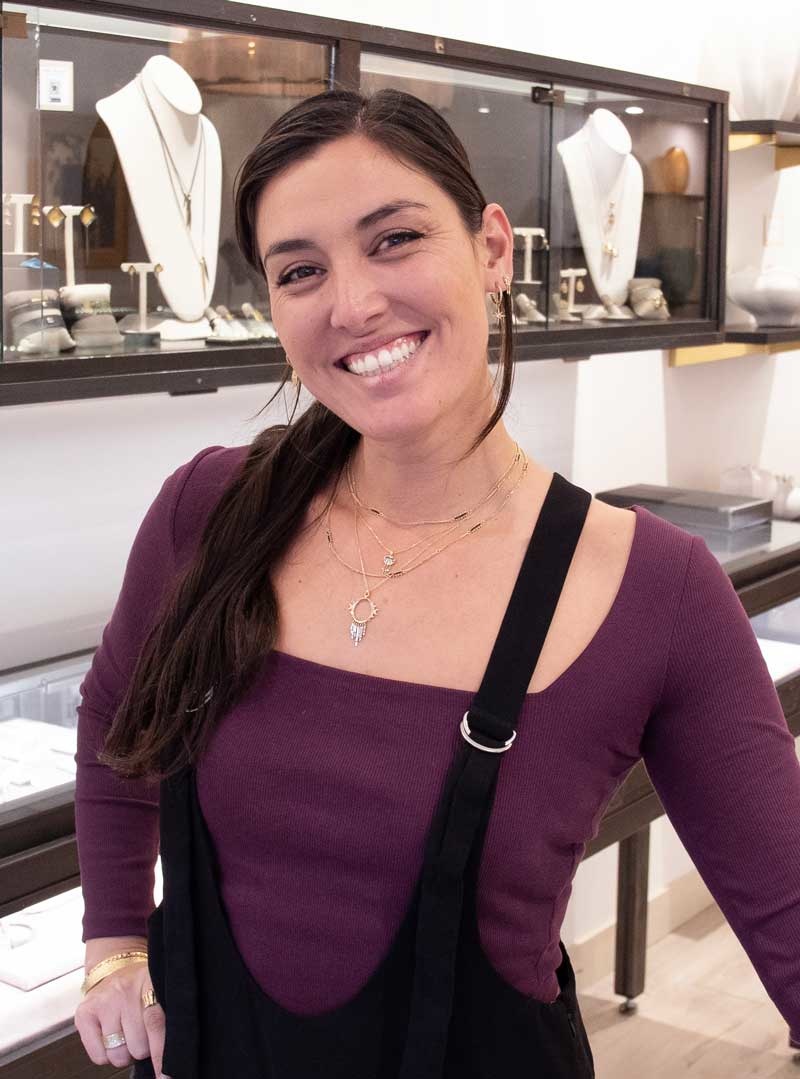 THERESA CAPLLONCH
Sales Associate
Let's give a warm welcome to Theresa, the newest member of the E79 family, and our effortless luxury expert.

Theresa was born and raised on O'ahu, Hawaii and brings a bit of aloha to everything she does. Growing up in a mix of cultures, she finds herself drawn to simple jewelry with exotic touches.  

Theresa has over 10 years of jewelry design experience. She studied jewelry techniques in Florence, Italy and Honolulu, Hawaii, where she learned the art of lost wax casting and traditional metalsmithing.

Theresa's favorite part of working at E79 is being part of a team of jewelry enthusiasts and helping customers find a piece that speaks to them. When she is not in the shop, Theresa has found bliss on Colorado's slopes, adventuring with her rescue sheep dog, and creating at her jewelers bench.