SHOP OUR 4th ANNIVERSARY SALE MARCH 2nd - 8th WITH 10% TO 70% OFF!
Login
Log in if you have an account
Dont have an account? Register
Valentine's Day Break-In
13 Feb 2021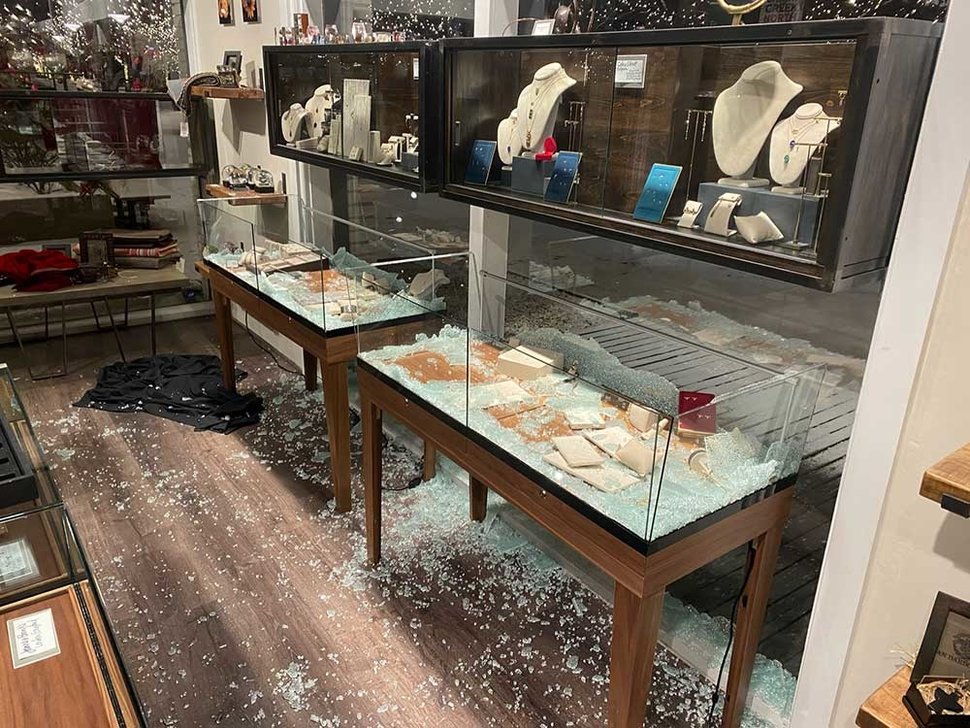 We thought we'd be talking about ways for you to share love with your friends and family today, but instead we need you to give it to us. 
Element 79 was broken into at 2:30 am this Valentine's Day. The front door was smashed, five cases were broken and jewelry was stolen. As you can see, glass was everywhere. As a small business, this hurts us, both emotionally and financially. Our jewelry isn't mass produced; it is handmade with love by talented designers that make a living through their craft. 
As a result, we will be closed today through Tuesday, February 16th to check our inventory. We will reopen Wednesday, February 17th with normal business hours.
While this definitely is a set-back, it won't stop us from being the place you come to when you want to celebrate an anniversary, engagement, birthday or special moment in your life. We love what we do and will continue to be there for you in the future! 
So please, tag us, share our story and tell your friends to shop local with us…we need you love now more than ever!