Login
Log in if you have an account
Dont have an account? Register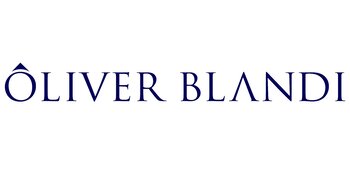 Oliver Blandi
In design, as in nature, it is opposing elements that often combine to create the most intriguing and beautiful moment. Beauty is found where opposing themes meet. Only when night balances day, do we experience the magic of a sunrise. Oliver Blandi's story was forged out of a similar balance in contrast.
Michael Oliver and Caroline Blandi met as students in a goldsmithing workshop and the connection was magnetic. Two polar opposites were pulled together by a shared passion to create. One inspired by the new, modern and the next. The other, deeply in love with the elements of antiquity. In this push and pull, they found a balance that developed into a style reflective of who they are and what inspires them.
Their signatured shattered setting was born purely by accident in the way the best ideas often are. A quest to push the design limits on a new type of stone cut for our engagement rings resulted in the shattering of the stone. Instead of abandoning the project, they forged on; setting the broken pieces back together as separate, uneven shapes. Together, these shapes came together to form something even more beautiful than the original.
With their first shattered diamonds collection, the Oliver Blandi design philosophy manifested itself right before their eyes. Standing as a metaphor for all of the imperfect yet perfect moments and people that give our lives meaning. The beauty and meaning is not in the shattering, but in how the pieces are put back together.