OUR HOURS: Monday through Friday 11am-6pm | Saturday 10am-5pm | Sunday 11am-4pm | Closed Monday
Login
Log in if you have an account
Dont have an account? Register
Rene Escobar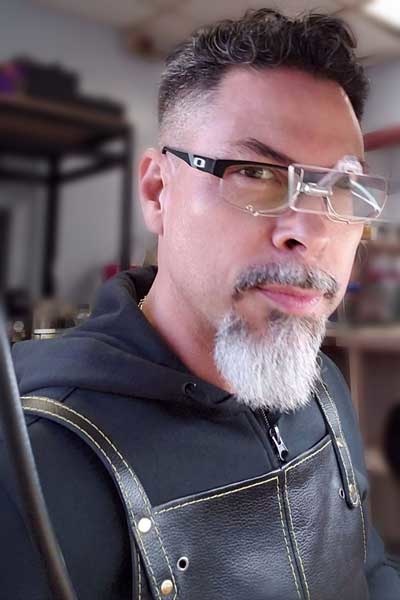 Rene Escobar is a proud third-generation jeweler and is based in South Florida. Since the early 1990s, his team has been committed to authenticity, originality, and the endurance to the beautiful art of hand-made jewelry. Rene's love affair with the world of jewelry began at an early age. The fascination of watching his father, a master craftsman, create intricately beautiful pieces quickly developed into a passion.

In the early 1980s amidst the uncertain social climate of his native Nicaragua, Rene was sent to South Florida to attend college in order to pursue an education unavailable to him in his home country. His innate attraction to the art of jewelry making compelled him to seek out a career as a goldsmith. He started work as a jeweler at the age of seventeen. For the next few years, Rene had the good fortune of working alongside some of the most skillful jewelers in South Florida, allowing him to refine his craft.

Rene creates one-of-a-kind pieces for some of the finest collectors throughout the southeastern United States. His collections are well known for their mix of different metals such as oxidized sterling silver, platinum, and 18 karat yellow and rose gold. He also uses a Florentine finish on all of his metals, which allows for a warm and casual look. He combines solid oxidized sterling silver covered with a thick sheet of solid 18k gold or platinum, which then is welded on top of the silver to create a marriage between the two metals. This creates a unique look that will last forever and one that we are proud to showcase at E79!