E79 Welcomes Designer TODD REED October 22nd for an in-person event!
Login
Log in if you have an account
Dont have an account? Register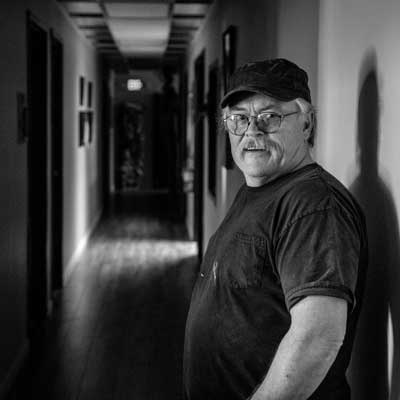 Al B Johnson is an artist and teacher who lives and works in Colorado Springs. Having spent years studying the abstract expressionists, Al B is influenced by their styles and approaches, as well as his own experiences. Out of that mashup comes work that he calls "techno-tribal expressionism." His large canvasses can easily fill out a wall, some dominating entire rooms and some being the last piece in the puzzle when decorating a new space. His unique approach to incorporating action, energy and abstract thinking into each composition have shaped his signature style without confining him to specific styles or genres. Al B's ability to separate each piece from the last creates a style all his own, allowing his work to cover any of his vibrant fields of interest.